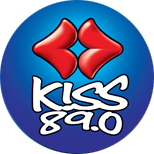 THE BEST MUSIC FROM THE 80's TO TODAY
KISS 89.0 went on the air for the first time in Nicosia in 1996 and soon established itself as the leading English music radio station. Fifteen years later, KISS became a pancyprian station playing the best hits from the 80's to today, aiming at a bigger audience who love English music, have a modern outlook and live to the rhythm of the city.
The station's programme is complemented by a large number of competitions, live interviews from the studio and live links from all over Cyprus. KISS 89.0 is the only station that "dares" to offer "10 songs in a row" without advertising breaks with the aim of reducing clutter and listeners' tune-out.
Radio ID
Description: Pancyprian English music station
Frequency: 89,0 & 88,5
Listenership: 79,201
Soc./Ec. Class: ABC1, 72%
Men – Women: 44% / 56%
Adults: 25-44, 41%
Year of first broadcast: 1996
Source: IMR, Symmetron Market Research, University of Nicosia, Prime-Edison, Apr-May 2013